About us
Prime Forge & Fittings is resolved to fulfill the different needs of clients in light of the fact that they have been a piece of our part in the business, since our commencement in 2009 as a producer of Pipe Fittings as per National & International Standards.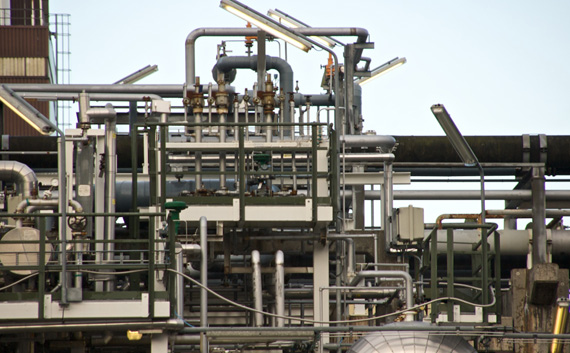 Beginning at an exceptionally humble scale in Piping item, throughout the years we have relentlessly extended and developed the business. Learning and developing, this Vision-driven Group encourages a culture that advances fabulousness and rewards business enterprise. It attempts to make the work environment a wellspring of innovativeness, advancement and self-satisfaction for all representatives by cultivating a corporate society with an abnormal state of responsibility.

The Prime Forge & Fitting is a centralized, professionally managed, responsive organization, lead by Mr. Babulal Jain M.D and supported by Technical experts Mr. M. S. Prajapati Director . Works and other experienced management team.

Being managed by a team of qualified experts, the company has prudently followed the policy of strict Quality Assurance. Further, our products are approved by well kwon in Pipe line industries.


Making A High Performance In Precise Work
The Company's operations is centered around giving quality items to our clients keeping in perspective the standards of genuineness and dependability consolidated with diligent work, top to bottom expertise and acceptable execution of duties towards our maker and shoppers.
Our ability to successfully overcome commercial and technical challenges in this competitive industry has enabled us to develop a leading edge. The company also understands the market and enjoys a large customer base comprising of Private, public and Government institutions. Customer's loyalty, timely services and superior quality are the hallmark of the company.
We understand the need for consistent quality, reliable delivery and economical pricing with our powerful marketing experience.
We are proud to state that we are one of the leading manufacturers of Seamless forge Pipe Fittings product in India. We get repeat orders from the all the reputed Customers regularly.
Our Products
We are a renowned supplier of quality products that are supplied to our customers with the help of our well connected distribution network. We have all the modern facilities that help us in rendering quality services to our customers. The products supplied and exported by us are as follows-
These products are available in different metal specifications including Stainless steel, Carbon steel, Alloy steel, Nickel, and more. We manufacture these products in various dimensions and shapes to meet the specific requirements of our clients.
Product Application
The products supplied by us are able to meet varied material specification of various industries across the globe. Superior in functionality, our products are used for diverse applications in fields such as pressure vessel, engine, heat exchanger, air cooler, generator, pant, boiler, gas line construction, oil & chemical refinery, shipbuilding, pharmaceuticals, drugs, steel, cement, pesticides, general piping, engineering, and more.
Warehousing Facility
Being a supply and export oriented company we lay a lot of emphasis on warehousing and thus we have a warehouse with all the modern facilities. The warehouse possessed by us has huge storing capacity that enables us to maintain continuous supply of goods. The warehouse consists of different sections for different products, hence there is no damage caused to the stored goods. Strategically located, our warehouse helps us in proceeding with our business procedures efficiently.
Why Us
Some of the factors that make us a reliable business partner to work with are :
We offer Quality Products
We offer our product at most competitive price.
Research & Development :
Tech - innovation is the core of original product design function at Dynamic Forge. The company believes in pro-active product development, to precisely meet the needs of customers and operating conditions. >
Good Supplier Base :
Excellent relationships with approved vendors ensure adequate supply of high quality raw materials, which is mandatory to meet the increasing demands of the global industry.
Growth Orientation :
Prime Forge has charted out an aggressive growth strategy which envisages refinement & extension of service portfolio, rapid geographical expansion, superior brand positioning and adoption of international best practices with an aim of providing world-class products and services.
Building No.99, Shop No. 5, Ground Floor, 3rd Kumbharwada, Mumbai-400004