Products
Buttweld Fitting




Forged Fitting




Flanges










Butweld Reducing Tee Manufacturer
Buttweld Reducing Tee fills the role of both reducer and a tee in a piping framework. It permits the association of 3 pipes of distinctive diameters in a framework. Other than this, it diminishes the liquid stream all through the pipe.
These pipe fittings are admirably produced using the best grades of stainless steel, as per the worldwide gauges. We have stringently tried all these diminishing tees on the off chance that they can withstand differing temperature and weight level in a domain. In development, these pipe fittings have three openings for uniting channels.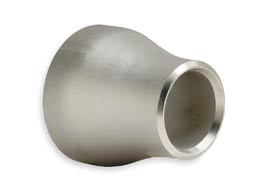 Ask for price
It prime utilization in the modern pipelines is to change the fluid or gas stream or to decrease the fitting's extent from a branch. These are accessible in both strung and unthreaded end associations, out of which strung give more tightly seal than of unthreaded.
Our whole stock is majorly supplied for utilization in a few commercial enterprises of oil, refreshment, petroleum, sustenance handling and development. We have in our stock wide choices in measurement, size, shape, divider thickness and development materials.