Products
Buttweld Fitting




Forged Fitting




Flanges










Eccentric Reducers Manufacturer
Not at all like concentric reducer, which is fit as a fiddle of a cone, Eccentric Reducers is planned with an edge that is parallel to the associating pipe. These are exceptionally made for joining two pipes with distinctive measurements. Built with decreased inclined shape with one side symmetrical to the source stream, this kind of reducer is utilized as a part of the establishment of pipelines for lessening liquid or gas stream into and out of a pump.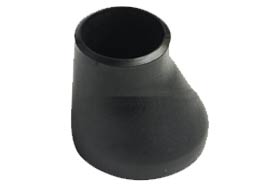 Ask for price
On one side, it decreases the stream, and on the other side, when utilized conversely, it can likewise build the stream. We have unusual reducers produced using a wide mixture of metals like metal, bronze, stainless steel, iron, aluminum and high review plastic as to suit different necessities of our customers.
Post planning, these are treated with stirring and zinc covering as to upgrade their resistance against consumption and to guarantee long life. We have in our stock wide choices in shading, size, shape and measurements with strung and non-strung finishes.